Gehoord in De Balie te Amsterdam op 29 november 2017: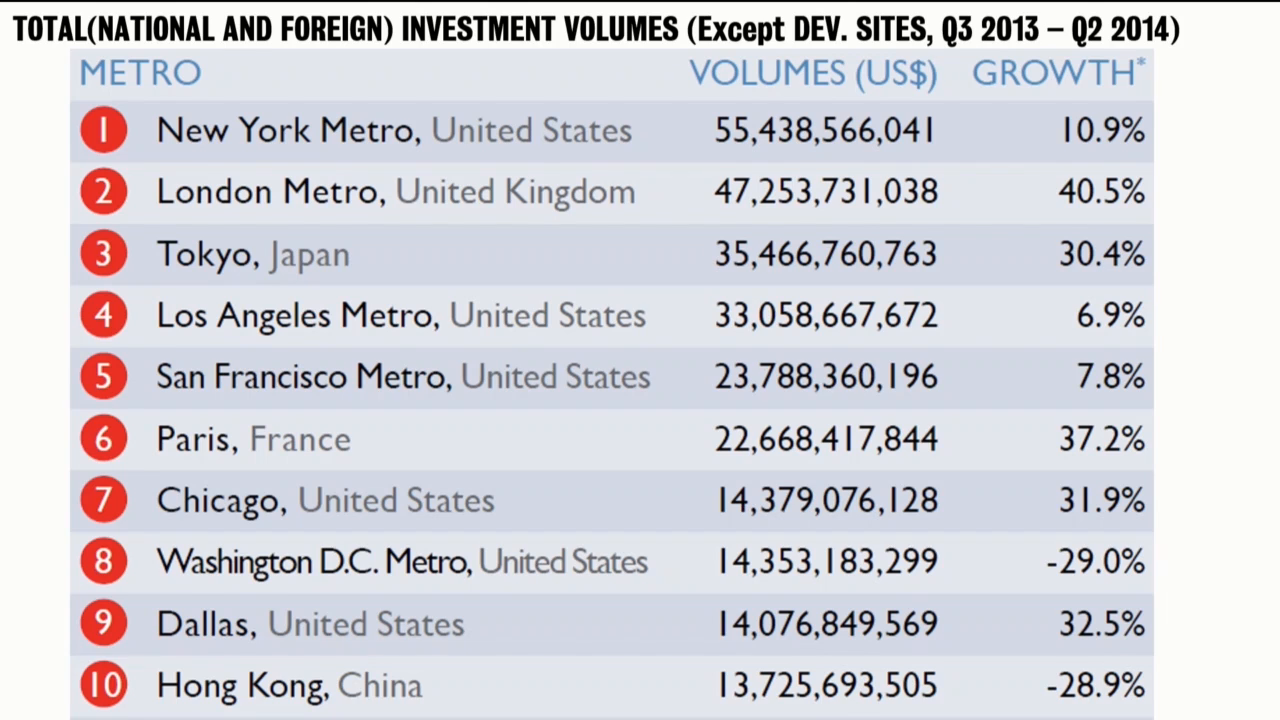 Bron: Saskia Sassen
De Amerikaanse sociologe Saskia Sassen was te gast in Amsterdam. Woensdagavond sprak ze in De Balie over 'de logica van onttrekkingen'. Lees: het onttrekken van vastgoed aan de markt door huisuitzettingen, opzettelijke leegstand, het opkopen en doorverkopen van gebouwen en de opmars van zogenoemde 'vulture funds'. De bedragen die ze noemde waren ronduit duizelingwekkend. Elke nul in deze astronomische bedragen, zei ze, was reëel. Het is iets nieuws en ongekends. Op 24 november 2015 had ze er al over geschreven in de Britse krant The Guardian. In 'Who owns our cities and why this urban takeover should concern us all' sloeg ze alarm over het feit dat steden als New York en Londen op dit moment door financiële instellingen worden opgekocht en leeggezogen. Nu kregen we alle cijfers. Wat wordt aangeduid als 'foreign investments' blijken helemaal geen productieve investeringen te zijn. En de schuldenlast groeit snel. Machtige partijen onttrekken productiemiddelen aan de maatschappij, maken megawinsten en roven haar feitelijk leeg. Regeringen maken dit mogelijk. Ze voorziet de-urbanisatie als dit proces niet snel tot staan wordt gebracht. Ook aan Amsterdam gaat dit proces niet voorbij. De hoofdstad noemde ze 'an object of desire'.
Voor ons stedelingen, zei Sassen, zit er niets anders op dan een proces van 're-localization' te beginnen. We moeten de economie van onze buurten en wijken weer helemaal opnieuw opbouwen met lokaal ondernemerschap, met onze eigen productiemiddelen, met specifieke lokale kennis die we actief in onze wijken laten circuleren. Geld moeten we zo weinig mogelijk lenen en platforms alleen gebruiken als we er zeggenschap over hebben. Alleen zo kunnen we weer ècht productief worden en kunnen steden een nieuwe middenklasse creëren. Juist de middengroepen vallen op dit moment weg. Dit is vooral zichtbaar in Amerikaanse steden. Daar is dertig procent van de stedelingen rijk tot zeer rijk, maar zeventig procent is afgedaald tot de onderklasse. Tijdens het diner voorafgaand aan de lezing vertelde ze me hoe ze deze 'nieuwe economie' op het spoor was gekomen. Door met schoonmakers en portiers 's nachts de leegstaande kantoren op Manhattan te beklimmen, had ze allerlei nieuwe bedrijfjes ontdekt die 'diensten' ontwikkelden die niets meer met de echte economie te maken hebben. Sommige van die intermediaire bedrijfjes zijn inmiddels groot en oppermachtig. Toen was Manhattan nog spotgoedkoop. Inmiddels is New York onbetaalbaar en staan de meeste nieuwe woontorens leeg. Leeg omdat ze dan meer waard blijken te zijn dan bewoond.
Read in NRC Handelsblad of 16 May 2015:
Both correspondents of NRC Handelsblad in the Far East, Oscar Garschagen (China) and Melle Garschagen (Australia), wrote two articles on the real estate market in Sydney, Australia. Last year, Chinese investors spent 12 billion Australian dollars on real estate in the 'country of land and rocks', mostly in Sydney. Four years ago it was only 2 billion. One of the investors is the Chinese billionaire Xu Jiayin, who owns a fortune of 7 billion dollars. He bought a 39 million dollar-house on the bay. The Australian Minister of Finance, Joe Hockey, now forces him to sell it. Why? Because he thinks it is against the national interest. The real reason is political of course. Sydney is becoming too expensive for many people. Citizens can no longer afford a house in this successful city of 5 million inhabitants. One fifth of all property transactions is Chinese now. People are afraid the Chinese are boosting the prices. The average price of a dwelling in Sydney is now 1 million dollars. So a new law forces  foreign investors who want to buy a house worth less than 1 million dollars to pay a tax, which doubles if the price exceeds 1 million. For buying agricultural land worth more than 15 million dollars a special permit is needed.
Oscar Garschagen explains that the value of the yuan is rising, while the value of the Australian dollar is weakening. Big Chinese real estate firms like Wanda and Vanke were the first to enter the Australian market. Now the others follow. For the Chinese the US is still the most popular real estate market. (The yield of real estate in Europe, all Chinese think, is far lower). But it also has to do with government control. Many transactions are illegal, because Chinese families prefer to do business with secret banks that operate in networks on a global scale.  These illegal banks seem to work with a capital of 3.000 to 5.000 billion dollars. In Australia they can operate relatively easily. And all Chinese know that real estate prices may drop, but not the price of land. Because in Communist China the state owns all the land, Chinese have to buy it abroad.  Almost every Chinese dreams of getting rich and live the rest of his life in Australia. In Sydney. Sydney is in trouble. It is getting rich.